Health
The population of Amos-Harricana is proud to promote healthy lifestyles and physical activity. Health is, therefore, an important concern in the territory.

It is not for nothing that we are known for offering the highest standards of health care throughout Quebec.
Quick access to specialized health care professionals is an advantage that sets us apart from larger centers.
The Carrefour Santé Les Sources brings together several health services in one location, including one of the largest medical clinics in Quebec, a pharmacy and a seniors' residence.
The Youth Clinic of the CLSC of Amos offers adapted services to this clientele. Physicians rotate to provide services to patients under the age of 25 with or without a family physician. You must make an appointment before coming in. The clinic is located on the 2nd floor of the CLSC.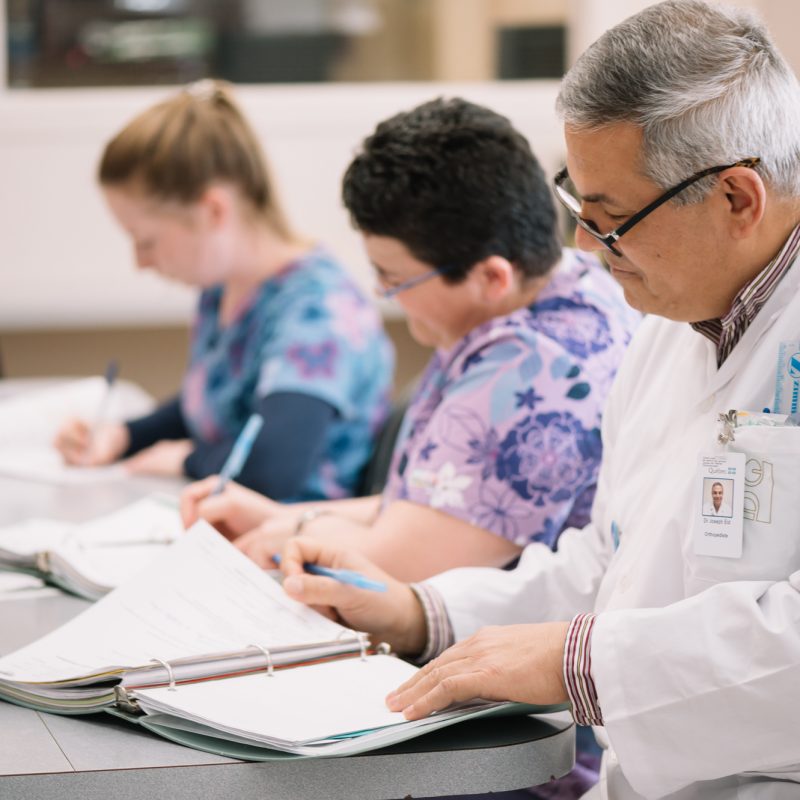 Thanks to its affiliation with the Université de Montréal, GMF-U les Eskers D'amos (family medecine group) in Amos is also a training ground for medical students as well as for resident physicians who are preparing to practice family medicine.